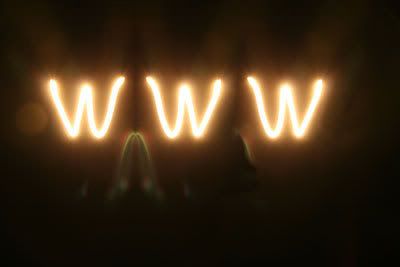 Companies are very concerned with providing more effective (and more cost-effective)
technical support. As an information technology manager, I receive another SOA, remote support strategy, CRM, or other service related notification via email on an almost daily basis. With these new hot buzzwords and with so many strategic options available, it can be easy at times to lose sight of the ultimate goal.
What is that ultimate goal? Customers with some sort of technical problem want to solve that problem quickly and easily. Some prefer to speak with a representative on the phone. Others prefer finding the answers themselves in the relevant manual.
I am of one of the "self-help" types. I hate being placed on hold. I hate to perform troubleshooting steps I've already performed because the support technician must follow a certain script. I hate listening closely because menu options have changed. Unless I need hand holding, I'd rather not obtain my support over the telephone. In most technology-related situations this means I want to find help another way. In other situations, such as getting a pre-qualified mortgage, I'd like that hand holding and trying to get in touch with a human being becomes more of a priority.
Recently at work, we came across an issue in which the the inventory management software system's database was not successfully getting transferred to the barcode scanner Palm OS PDA. The manuals are all well written and easy to follow. But this issue wasn't listed as one of the common troubleshooting problems.
Did the problem lie with the Palm OS, the PDA's hardware vendor, or the inventory management system? I made sure that the latest version of Palm Desktop was installed. Since the PDA was a special type with a barcode reader installed, I thought I'd try contacting them. We decided to telephone for support because the online FAQ focused more on vendor's generic products. I am grateful to have encountered the following feature:
After being placed on hold for a couple of minutes, a recording notified me that a technician would call me back. Sure we still have to wait to get help, but at the very least we don't have to suffer through indefinite hold periods.
While waiting, I thought I'd take a look at the inventory software's online support page and see what I could find there. Lo and behold, I picked up a similar-looking issue on the common problems page for our particular software package. The question posed was not the same as the issue we were experiencing, but it also had something to do with the database. It was worth a closer look. The issue and solution looked promising so I tried it out. Success!
By maintaining a thorough and updated knowledge base, this software package vendor helped us to find a solution quickly. Next time, I know to begin my support quest with the vendor that combines various technologies, rather than those individual technologies themselves. Going straight to the inventory software maker would have made more sense than starting with the hardware manufacturer or operating system maker.
A simple feature that allows users to avoid long hold times and a frequently updated (and searchable) online knowledge base resulted in a satisfying technical support experience. Neither of these two things involved outsourcing or advanced SOA strategies.